DMR Pyro exhibited today Sunday 20th September at the BIG North Devon Wedding Show at The BIG Sheep. With a whole host of different exhibitors you really could get everything you needed for your wedding all under one BIG roof! With a range of wedding products including wedding planners, wedding dresses, wedding DJ's such as John Eason and Entertainers including Ska Reggae bands DMR Pyro were the only fireworks display company at the Big North Devon Wedding show! DMR Pyro had a lot of interest in fireworks displays for weddings from all corners of Devon and into Cornwall.
Big North Devon Wedding Show – Big Selection!
DMR Pyro presented visitors with a selection of product videos showcasing some of our favorite fireworks and effects. DMR Pyro also handed out over 100 flyers and business cards to potential customers. We heard from you of a few popular venues which we will be contacting on your behalf to investigate a site survey and risk assessment to make sure your wedding firework display is a safe and entertaining one!
Wedding Colour Themes
Dave our chief display designer discussed in great depth to several brides-to-be about matching your wedding fireworks to your wedding colour theme – DMR Pyro will do our best to mix colours to suit your needs, whilst maintaining some variety to keep the "oooh's" and "aaah's" flowing.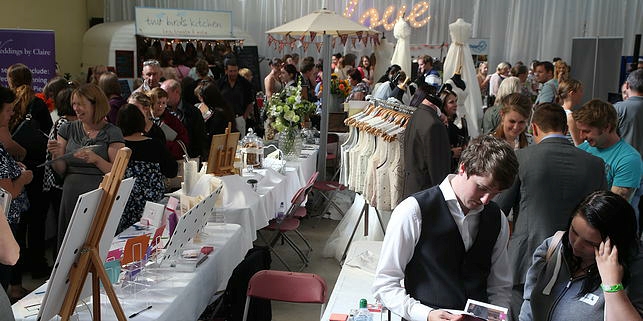 This Saturday evening (19th September 2015) was the Philip J Milton & Co. PLC 30th Anniversary at Trimstone Manor and country house hotel. DMR Pyro were tasked to provide an Exclusive seven minute firework show spectacular to mark the end of the evening's festivities.
Three Firing Sites
DMR Pyro fired from three positions across the firing site with a combination of cakes, candles shells and mines. DMR Pyro chose the biggest and best effects to mark the occasion finishing on a finalé of 3 inch, 4 inch and 5 inch brocade crowns and a fabulous golden palm. In addition to the main display a special "30" lancework was ordered to mark the Philip J Milton & Co. PLC 30th Anniversary.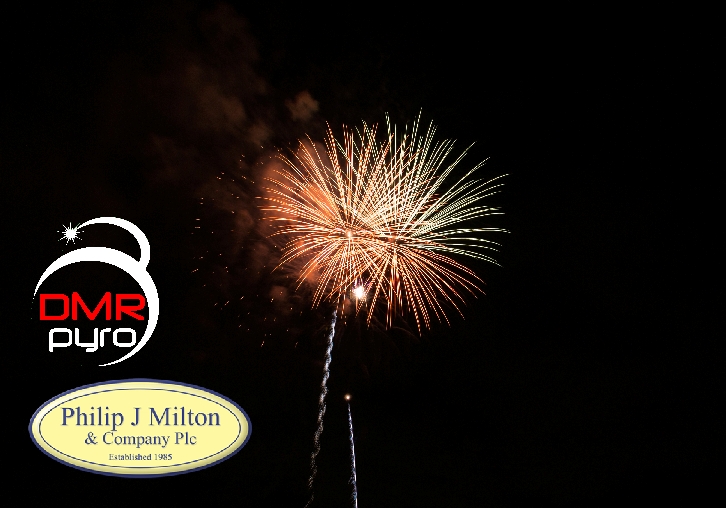 "Thank you so much to all those who could come and share with us and for the kind and generous comments about the event. We were so pleased that all the planning made for a very smooth occasion and even excellent weather to boot! We are sure it will be a celebration to remember and the over 250 people there will remember it for a long time to come." Philip J Milton.