This Saturday evening (19th September 2015) was the Philip J Milton & Co. PLC 30th Anniversary at Trimstone Manor and country house hotel. DMR Pyro were tasked to provide an Exclusive seven minute firework show spectacular to mark the end of the evening's festivities.
Three Firing Sites
DMR Pyro fired from three positions across the firing site with a combination of cakes, candles shells and mines. DMR Pyro chose the biggest and best effects to mark the occasion finishing on a finalé of 3 inch, 4 inch and 5 inch brocade crowns and a fabulous golden palm. In addition to the main display a special "30" lancework was ordered to mark the Philip J Milton & Co. PLC 30th Anniversary.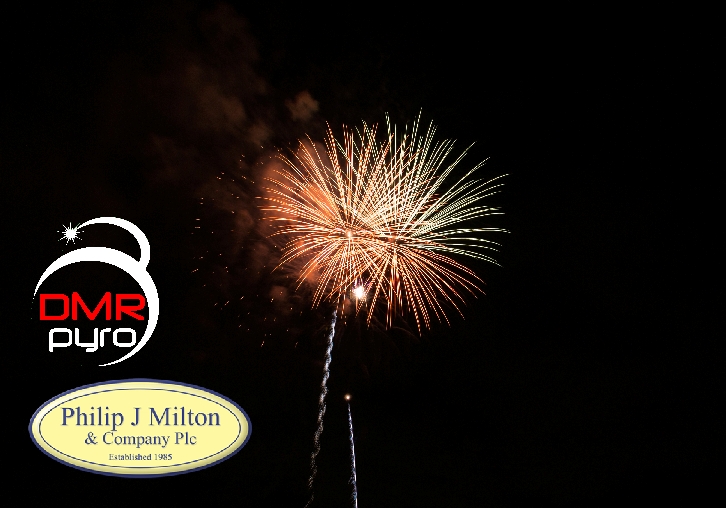 "Thank you so much to all those who could come and share with us and for the kind and generous comments about the event. We were so pleased that all the planning made for a very smooth occasion and even excellent weather to boot! We are sure it will be a celebration to remember and the over 250 people there will remember it for a long time to come." Philip J Milton.